Wholesale - Cotswold Baby Co.
Our fantastic country and farm inspired clothing range featuring our cast of fun characters is available to selected retailers by wholesale. We are super proud of our brands, Cotswold Baby Co. and Toucan Blue, which both offer unique baby and children's clothing designs. If you are interested in stocking our product in your store, be that online or bricks and mortar, please follow the link below to request a brochure and more information.
Enter your email below to see our wholesale brochure
A Fantastic Cast of Lovable Characters
Our collection of lovable farmyard and countryside characters is a huge hit with our customers. Our current stable includes, Bertie the Fox, Connie the Cow, Louis the Lamb and many more. We also have several other characters, in the works to be released, which will help to generate new interest in the brand. We are also expanding the range of products that our designs are available on, so make sure you sign up to our wholesale mailing list to see your favourite character on something new!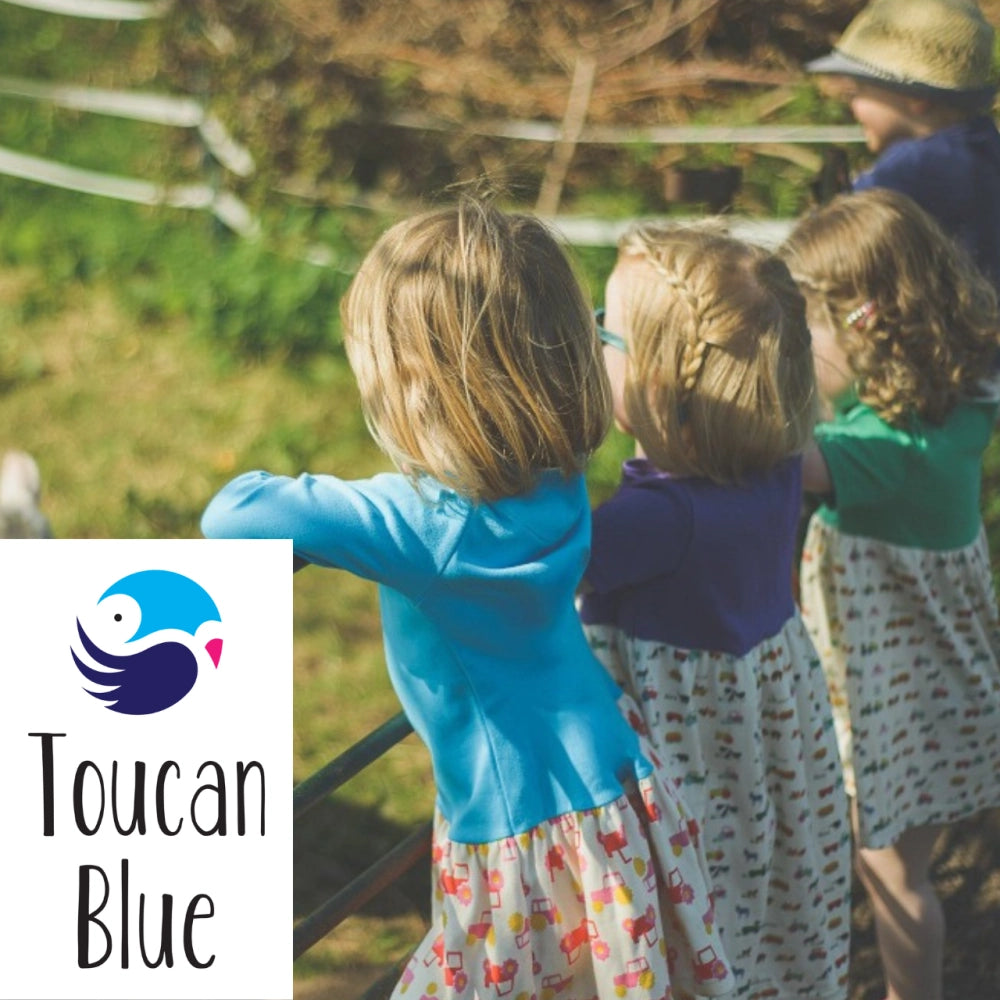 Toucan Blue
Toucan Blue is our stylish range of colourful designs that have been bestsellers since we introduced them. Made in Britain, this superb range will be expanding to new garments and designs in the future.
Available on Faire
Signed up to Faire and prefer to check us out on there? No problem! Follow the link below to our Faire store.